By: Rachel T, rachel.t@annarbortees.com
about 2 years
Glue, Laser, Scissors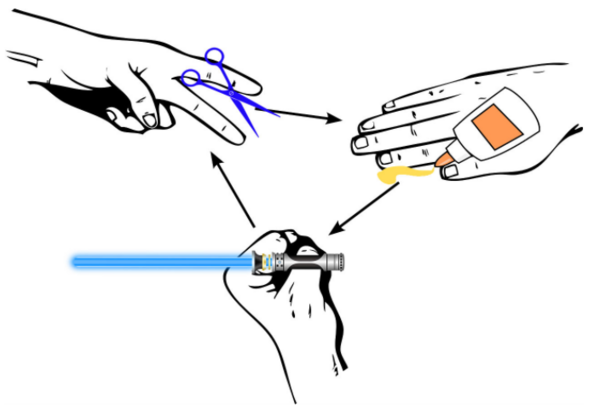 Quality applique is difficult...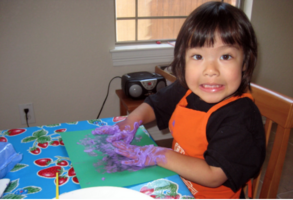 Pictured: one of our competitors
It's especially difficult when done by hand. The human element means no guarantee that each cut out is exactly the same. As a result, hand cut applique can end up looking like a toddler made a mess no one wants (unless it is a gift from an actual toddler who put much time and love into it). This is one of the reasons why we don't hand cut applique. Also, it would take a long time to hand cut all that imperfect applique.
If you enjoy having crusty, flaky applique, the glued-on option is right for you. Again, the human element introduces a lot of opportunity for mistakes. We like our designs secure with no risk of falling off of your shirt. Thanks to advancements in embroidery machinery we can eliminate all these problems!
Fire the "Laser"
With our machine guided laser, we can produce designs accurately and in a much shorter amount of time. While regular embroidery doesn't use the laser, it's key for quality applique. So, digitized applique files contain the laser's cutting instructions.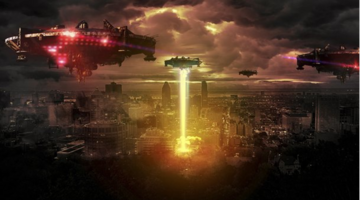 Except that one time ...
Know how the President's nuclear briefcase requires a key to activate? Well, you can sleep soundly because so does our laser! This safety measure ensures that no one uses it for evil.
After activating the laser with the key, the embroidery operator uses only a couple buttons. The laser does the rest of the work. Once the laser cutting finishes, the operator removes the excess fabric. The machine resumes stitching the final touches.
Will machines replace us all?
Yes, inevitably.
And the results are in…
So, we've bragged a lot about how sweet our laser is, but that's enough talk. Why don't we show you what our laser can do?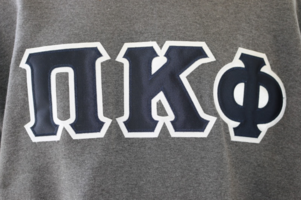 Straight lines and not a single loose thread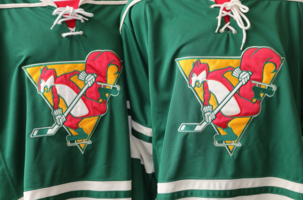 These intricate designs are exact copies, a feat no one could accomplish by hand.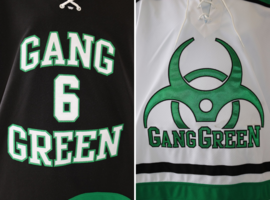 Total customization means so many possibilities!

Make sure everyone knows who's got the coolest jerseys - perfect for names & numbers on the back and even the shoulders.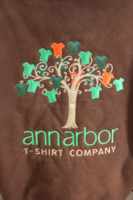 Represent! Represent! We offer multi-color applique too!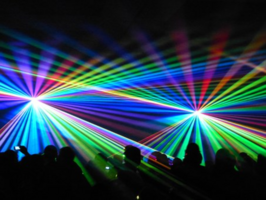 Also great for raves! UNCE, UNCE, UNCE
Whether you're a hockey player, a small business owner, involved in Greek life, or anything else, laser-guided applique looks real classy. So, if you're interested in what you see here, be sure to fill out the "Request pricing" button below. We'll be happy to answer any questions!
Request Pricing
---
Tags: #applique, #embroidery