By: Rachel T, rachel.t@annarbortees.com
almost 3 years
Chances are, if you ask someone what their favorite quarter zip, fleece zip-up, or rain jacket is, they'll tell you it's their Patagonia.

Patagonia is a brand known for their quality outdoor apparel and gear. They donate 1% of their sales to environmental groups and they are constantly working to reduce their manufacturing harms by using organic cotton and recycled fabrics. They also actively campaign for saving forests and increasing time off and benefits for American families. Basically, we think they're pretty cool and that they make some sweet apparel.
So we decided to partner with them
And we're so excited about our new partnership that we're dedicating an entire blog post to it! Check out some of the apparel you can order: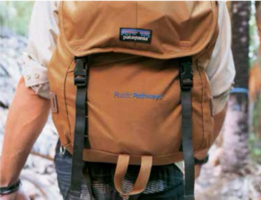 The perfect backpack for hiking through the woods or just trekking across campus.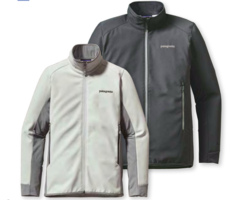 Is there anything better than being both stylish and comfortable? (Spoiler: no, there's not)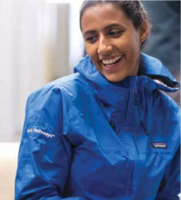 Our smiles are just as big as this model's when we wear Patagonia rain jackets!
A few quick tips for ordering custom Patagonia apparel:
All gear has to be purchased as part of a group uniform or work-wear. That means that even though you can't order just one jacket for yourself, you can order jackets for your entire group! Also, all gear needs to be decorated with an approved logo. In other words, if you order Patagonia apparel through us, we have to customize it in some way with a decoration.
One more pro tip: if you want to order some custom Patagonia gear, make sure you plan in advance! This stuff has longer turnaround time than our standard offerings, so you'll need to give us a couple weeks' notice. But as long as you order early, it's totally worth it!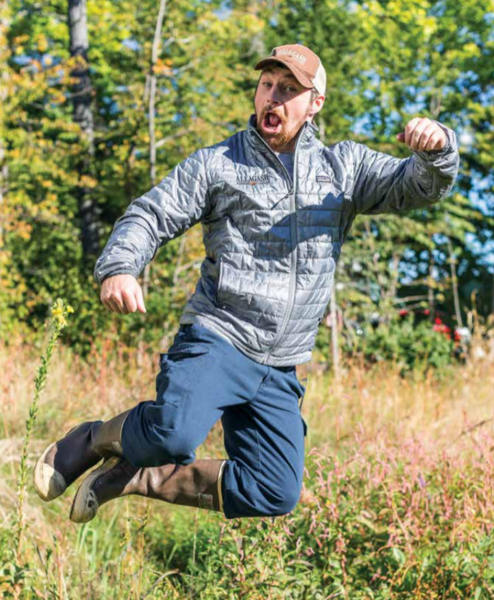 If you've never felt like this guy while wearing custom apparel, then you've been wearing the wrong custom apparel.
If you love Patagonia as much as we do, let us know! Click the "Request Pricing" button and we will get started. We're happy to help you with an order, or just chat about Patagonia, custom tees, or life in general.
Request Pricing
---
Tags: #apparel brands, #patagonia, #fleece