By: Lizz, lizz@annarbortees.com
over 8 years
We recently had the honor of printing 1500 shirts for an Independence Day festival hosted by Michigan's 345th RSG in Kandahar, Afghanistan. We got the order a week ahead of time, whipped up a design, printed it over night, gave it to the USAF, and crossed our fingers – it made it around the world in four days, and right in time for the big day.
The unit requested that we include our Ann Arbor T-shirt Company logo on the sleeve, and ended each communication with a hearty "Go Blue."
Many thanks to all involved – our dedicated printers Kenny, Sal, Tony, and Rich who stayed late to pull it off, Ronan for the art, our suppliers for waiving rush fees to get the materials in on time, and most of all, our brothers and sisters putting their lives on the line over there. Stay safe, and come home soon!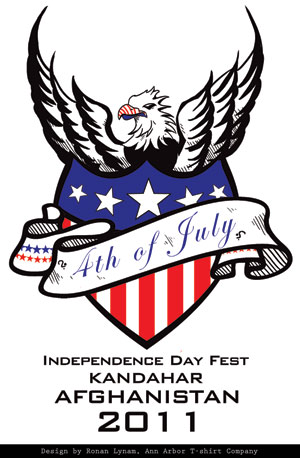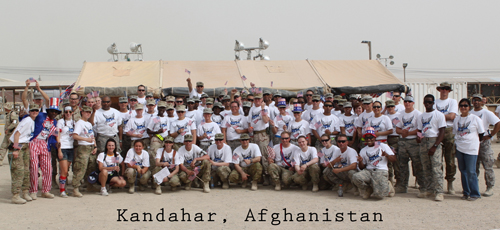 ---
Tags: #america, #independence day, #july 4th, #troops