By: Rachel T, rachel.t@annarbortees.com
over 1 year
There are a select breed of us who get way more excited walking into sporting good stores than any department store. Getting a new pair of running shoes is more exciting than new heels. Workout apparel tops the birthday wish lists. Butterflies flutter when you feel the stretch of fresh spandex in a pair of compression shorts. And don't get me started on how inspired I am when I put on a new pair of capri running tights.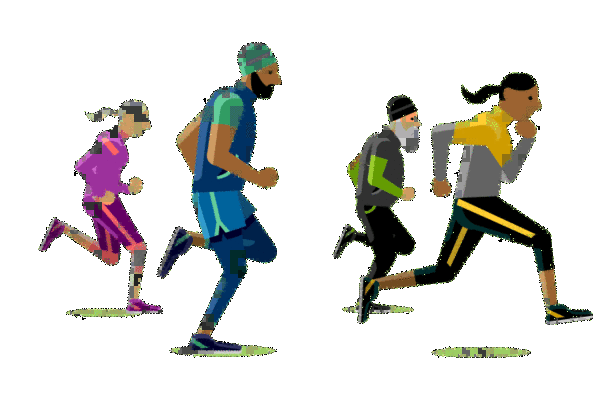 Why running capris?
They're warmer than shorts but cooler than full tights. They work in all kinds of weather. They come in dozens of patterns and designs, so you never get bored of them and are free to express your own style.
But the real game changer is the phone pocket on running capris, like these from Fabb Activewear.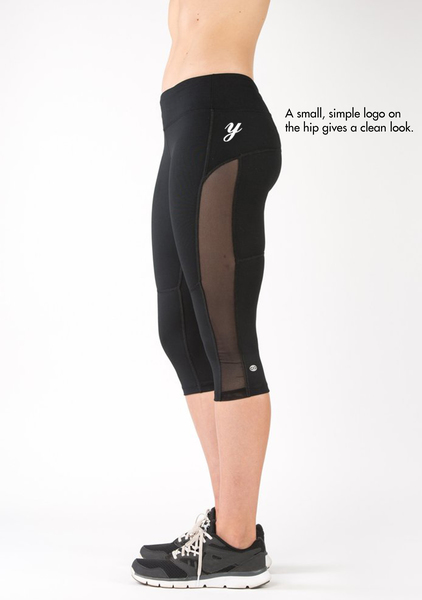 You'll be the opposite of a hot mesh in these capris.
Sure, you can run with your phone in one of those armbands. But no one actually likes those. They slide down your arm unless they're velcroed so tight they're cutting off circulation. They get sweaty and smelly after just one use. Not to mention your phone is unusable unless you take the band completely off your arm.
The back capri pocket is the perfect size to slip your phone in - it doesn't bounce around and keeps it secure while also being easily accessible. Think of it like a built-in fanny pack. Plus, it's perfect for cross training days. It stays out of the way while biking, walking, or lifting weights.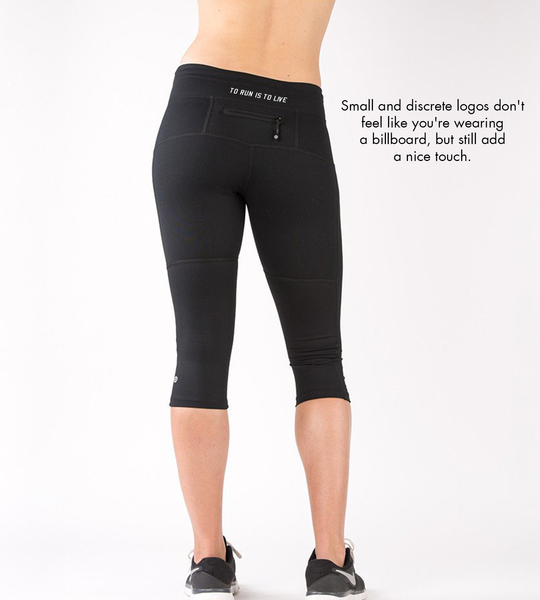 The perfect posterior pocket!
What makes these running capris the best?
The practicality of running apparel doesn't have to diminish its attractiveness! Mesh cutouts on the sides provide breathability while also making the tights sleek and modern. When you look good, you feel good. And when you feel good, you have a good workout.
To give your new favorite pair of running capris some personal flair, you can even add a custom design! A company logo on the front hip or a slogan on the back waistband make these capris even better. Personalized capris make a fun addition to custom tshirts for a team or workout group, or they can be fun gifts for a bridal party. Check out some of our ideas for personalization in the pictures above.
If you've got the bug for some new running tights, let us know! Click the Request Pricing button below and someone from our sales team will be in contact with you - before your next run!
Request Pricing
---
Tags: