By: Rachel T, rachel.t@annarbortees.com
about 2 years
We would love to help with that! If your questions aren't answered below, please send an email to sales@annarbortees.com and we will do our best to answer them for you!
What sizes are available?
We have sizes 4 through 13 in the low tops, for the high tops we have sizes 8 through 13. Our shoes are a unisex style with men's sizing­, so just add two sizes to get the equivalent female shoe size (i.e. our size 8 US Men's is equivalent to a US Women's 10.)
What color of shoes are available?
For high tops, we only have the color black. However, for low tops we offer Navy Blue, Red, and Black.
What can I print on my shoes?
That depends entirely on what file you send us; here are some examples of what we have done before, just to give you an idea. If you have a complicated image, that might be okay, but we might only be able to print a small part of your image if it is too large or busy. Send your art and quantity of shoes to sales@annarbortees.com and we can have our art team take a look at it to see what we can do.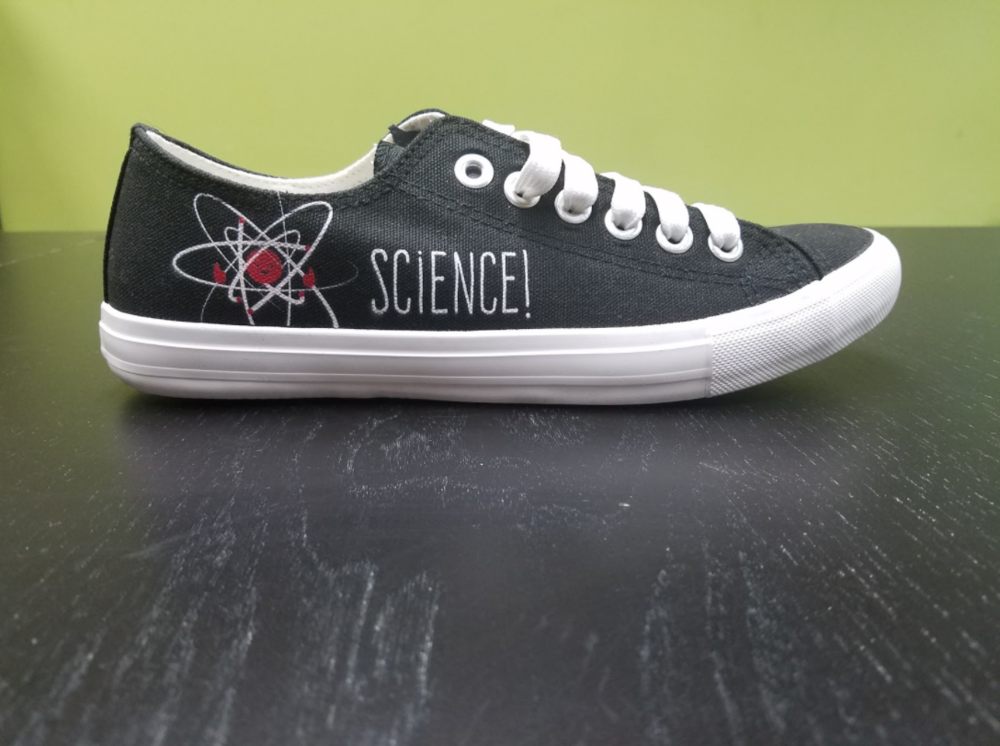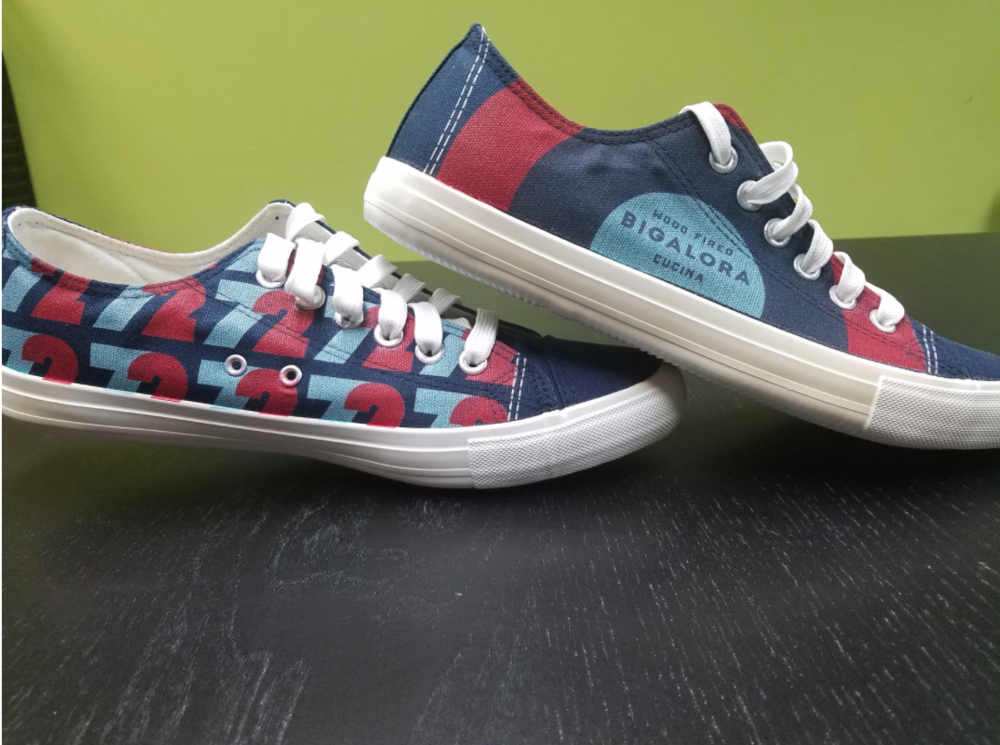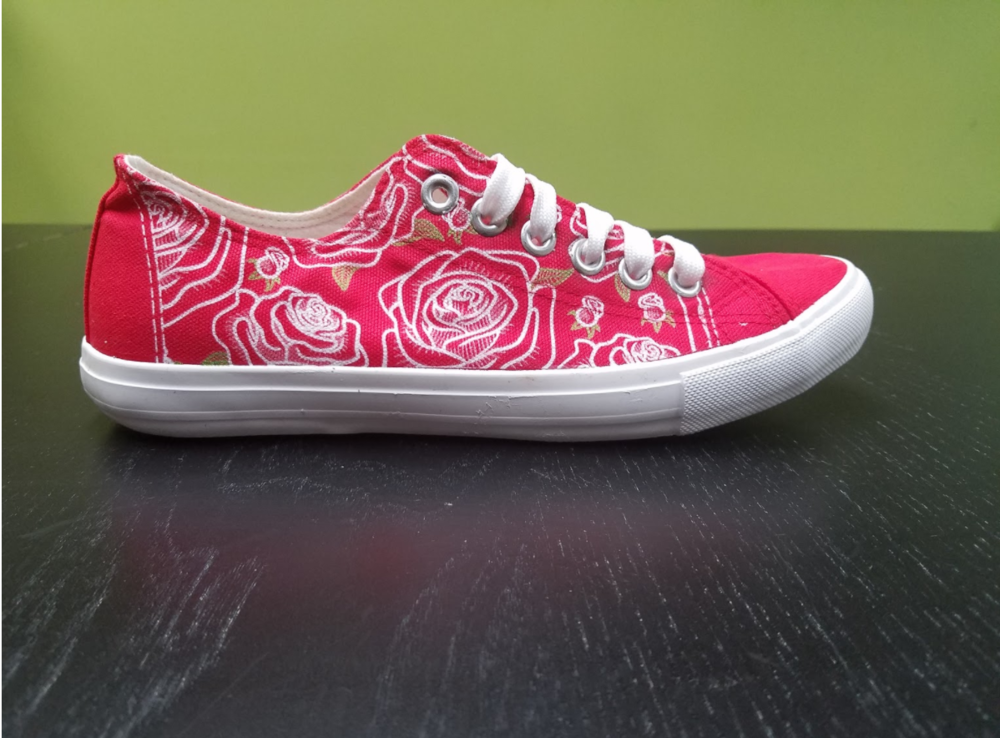 How long does it take?
Usually, we guarantee printing within a week of your order, but since shoes are printed a little bit differently it would entirely depends on the size of your order. We can print your order within a week (give or take a few days to account for shipping if needed.) If your shoe order is 100 pairs and under. Anything over that you will need to consult with a member of the Custom Sales Team to get a time estimate. Feel free to email sales@annarbortees.com and we will see what we can do for you!
Can I provide my own shoes?
Unfortunately, we cannot accept customer provided shoes. There are a few reasons for this.
We can only print on canvas shoes. Ink will not stay on leather, faux leather, or any other non-canvas material.
There is a good chance the shoes you would bring us will have a special coating on them. This coating can prevent our ink from sticking to the shoes. Our shoes are specifically designed to be compatible with printing to provide the best possible result.
If we avoid those issues we are left with one final problem. Defects (while low) are a reality of any manufacturing process. If we misprint a shoe that you provide we cannot replace it.
Request Pricing
---
Tags: